Changing the name of your house: The name on our house sign is important to us all. Traditional names are popular and names that indicate their previous use – Old Rectory, The Old Post Office, The Forge, School House, portray evocative memories from the past. For this reason most advise against changing a pre-1900 name, unless it has really bad associations. However, if your house has a name you dislike or if you feel the name is unsuited to the house, it would be worth changing the name   Make a written request to the highways or engineers department of...
---
THE BUNGALOW The very first slate house sign we ever engraved many years ago was called The Bungalow and 'The Bungalow' remains the third most popular house sign after The Cottage and Rose Cottage   The word bungalow originated in India and described a one storey, detached house, usually surrounded by a wide verandah. Hindi baṅglā & Urdu banglā, literally,house in the Bengal style   From the late 17th century sailors from Britain were housed in small bungalows when employed by the East India Company but later large, often very grand bungalows were built for officials of the British Raj.   Large numbers of bungalows were...
---
Searching for a Property. When we first arrived in England from South Africa we rented a small holiday cottage in the beautiful Kent countryside near Canterbury and began searching for a house to buy. We started our search with light-hearted optimism, picturing a quaint period cottage in delightful rural surroundings that some dear old lady would want to sell for a song just because she liked the look of us. Reality was a blow. It turned out that buying property was not the simple straight forward business that it is in South Africa; where the buyer signs a contract giving...
---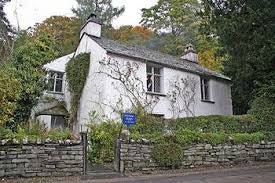 Cottages of England Slate house signs are suitable for all types of properties but are a particularly popular choice for cottages. In the United Kingdom a cottage is typically, a small house. The word cottage used to only be used for a small old-fashioned house but nowadays a cottage can be a new build, often cosy dwelling, mostly in a rural or semi-rural location, and designed to resemble the traditional older buildings. Cottages can be detached, semi-detached or terraced and range from a labourer or fisherman's one roomed house, often attached to a larger property, to a two up, two...
---
The History of Signs and Sign Writing Signs and sign writing has been a part of our society and culture for thousands of years. Archaeologists excavating the ruins Pompeii and Heculaneum have found a number of trade signs, made from stone and terracotta with painting. Various vocations were indicated by pictures, such as corn for farming and a millstone for a baker. Practiced in generations gone by, signs were traditionally used by churches and other religious establishments. The 11 Century BC saw wall inscriptions and texts and the medieval period was synonymous with beautifully decorated letting and imagery. As towns...